In the bustling aisles of grocery stores, standing out is paramount. This is where the importance of a well-designed, high-quality food label cannot be understated. The food industry has seen a massive shift towards transparency, sustainability, and eye-catching design. With our specialized printing services, your food product doesn't just find a place on the shelf; it demands attention. Here's how our services make a difference:
1. Vivid and Lifelike Color Reproduction
Your brand colors play a critical role in brand recognition. Our advanced printing technology ensures that these colors are reproduced vividly and consistently, ensuring your product catches the eye amidst a sea of alternatives.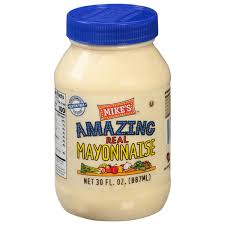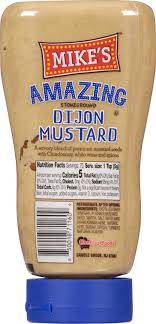 2. Unparalleled Detail and Clarity
From intricate design elements to the small print of nutritional facts, our printers capture every detail. Customers no longer have to squint or struggle to read important information.
3. Sustainable Printing Options
With growing concern for our planet, many brands are opting for eco-friendly packaging. We offer sustainable printing options using inks that are environment-friendly and materials that are biodegradable or recyclable.
4. Custom Solutions for Unique Needs
Whether you require waterproof labels for frozen goods or heat-resistant labels for hot beverages, we've got you covered. Our versatile range of materials and finishes guarantees that we have a solution tailored for your specific needs.
5. Quick Turnaround
In the fast-paced world of food and beverages, time is of the essence. Our printing services are optimized for speed without compromising quality, ensuring your products get to market promptly.
6. FDA-Compliant Inks
Safety is paramount when it comes to food. Our inks are FDA-compliant, ensuring they're safe for indirect food contact. You won't have to worry about potential contamination or health concerns.
7. Supportive Design Team
If you're not sure about your label design or need tweaks to make it more effective, our in-house design team is here to assist. With their expertise in the food industry, they'll guide your design to appeal to your target audience.
8. Affordability
High quality doesn't always have to mean high cost. Our scalable solutions ensure that businesses of all sizes find a printing solution that fits within their budget.
9. Consistent Quality
Every label that comes out of our facility maintains a consistent standard of quality, thanks to our stringent quality checks. Whether it's your first batch or the hundredth, the quality remains unwavering.

10. Innovative Features
From holographic labels that shimmer to texture-based prints that customers can feel, we're always innovating to provide labels that aren't just informative but also interactive.
In the culinary world, presentation matters – and that begins with the label. Our printing services ensure that your food product gets the first impression it deserves. As food trends evolve, so do consumer expectations, and with our state-of-the-art printing services, your food labels will always be one step ahead. Whether you're launching a new product or rebranding an existing one, partnering with us ensures your food labels resonate, inform, and captivate.