Innovative designs for your brand!
At Corporate Graphic Solutions, we're passionate about elevating your brand with our innovative designs. We understand that the quality of your printed materials is a reflection of your business and that's why we strive to create materials that will make you stand out from the competition.
Our experienced design team is here to take on all your design and branding challenges, no matter how big or small. From creating unique labels and packaging that catch the eye on the shelves to designing eye-catching displays, signs, postcards, and other marketing materials that generate buzz, our art directors and graphic designers are ready to give you solutions that will drive sales and growth for your business. Trust us to put our designs on your brand and take it to the next level!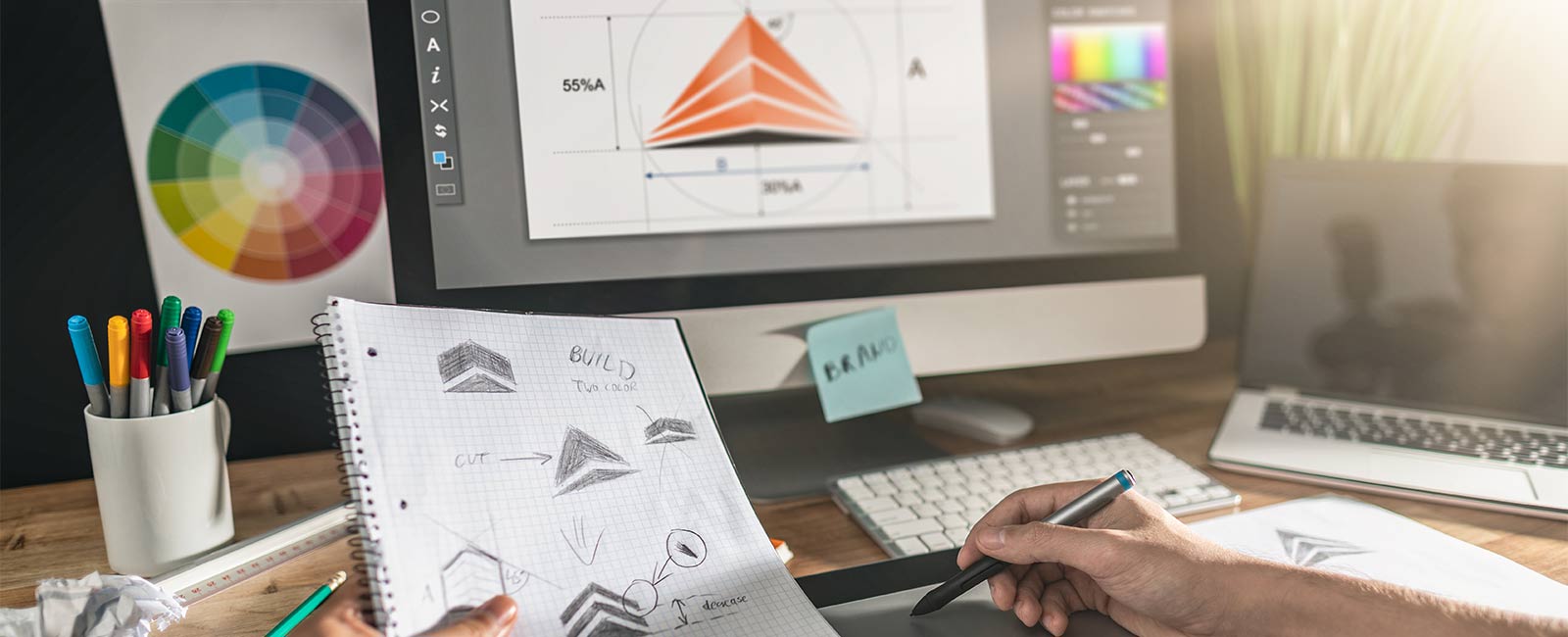 Quality and consistency are our hallmarks.
We believe that every project is an opportunity to showcase your brand in the best light possible. That's why our team works closely with you to tailor each project to align with your unique branding. With our expert industry knowledge, we'll guide you in selecting materials, finishes, and production processes that will give your printed materials the perfect look and feel. From embossing brochures in your signature colors to embroidering your logo on branded merchandise, we'll make sure your brand is consistently represented.
And if you're not happy with your current logo or corporate identity, we've got you covered. Our team of experts can redesign or refresh your branding for a specific service, new product launch, or for your entire business.

Struggling with a printing or packaging challenge? We're at your service.
Schedule a Call Today!