Quality, custom labels that make your product stand out.
Labeling is a powerful marketing tool. With a compelling label you can promote brand recognition and encourage people to purchase your products. We specialize in designing and printing eye-catching, custom labels for an array of everyday products,e.g specialty foods, beverages,beauty and wellness labels.
You desire labels that stand out on store shelves, that highlight your product's top selling qualities and include your industries' required details. Our expert team designs labels that meet your marketing objectives including any regulatory specifications. With our established network of local resources, we can handle everything from small runs to printing hundreds of thousands of labels. All at substantially lower costs than our competitors.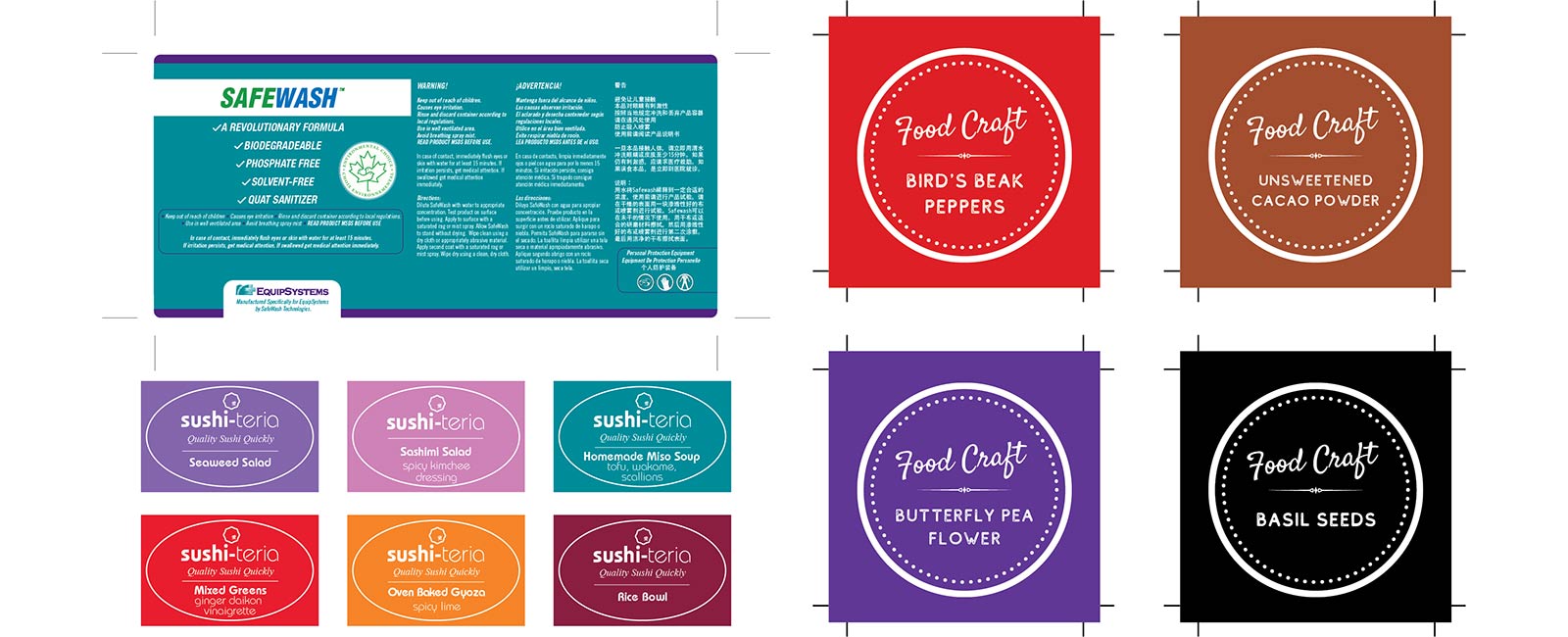 Exceeding expectations for performance and price.
Whatever type of product packaging you are using, we'll collaborate with your team to customize each label to be consistent with your product selling points and your sales environment. We'll ensure that your customized labels speak to your audience and convey your brand's look and feel across multiple product lines.
With decades of experience producing custom labels, Corporate Graphic Solutions understands how the available materials perform across a broad spectrum of applications. We will guide you in selecting the materials suitable for your label, its finishes including the adhesives. Al will meet industry standards for durability and deliver the best possible performance at the best possible price.If you need your labels in a hurry, we will deliver.

Struggling with a printing or packaging challenge? We're at your service.
Schedule a Call Today!