Cooking Up Printing and Packaging Solutions
Success Stories
The Problem

Our customer needed specialty labels.

A manufacturer of stainless-steel sinks, counters, tables and oil fryers reached out to Corporate Graphic Solutions with very specific labeling needs. Due to the challenging conditions presented by the locations where their equipment would ultimately be installed and used, they needed serial number and warranty labels that were exceptionally durable, as well as resistant to heat and liquid. Additionally, they needed large warning labels for the fryers that would also meet the same stringent requirements.

The Solution

Sourcing and printing custom labels that could take the heat.

We sourced, tested, and designed labels made with a special material that withstands high temperatures, is water resistant, and lasts for over a year. The client was so satisfied with this solution that they tasked us to resolve their next problem: A significant packaging problem.

Although they were protecting each sink with bubble- and shrink wrap on individual pallets, many customers noted that their sinks arrived dented or damaged. To help eliminate this issue, we visited the plant with one of our corrugated specialists and designed special thick-walled telescope boxes and added further protection by making triple-wall corner guards for each corner of the sinks, then built the boxes around the guards.

Our team delivered six different sized telescope boxes, each printed with the client's logos, along with corner guards they could cut to the size of each product.

Results

Our customized packaging solutions create worry-free delivery.

We earned the client's trust by supplying custom stitched, oversized boxes – which can only be sourced from a handful of plants in the U.S.A. These boxes allowed our client to ship their previously difficult to protect items such as oil fryers, oversized sinks and tables easily and worry-free. Today, additionally to servicing this client's packaging needs, we provide them with a wide range of printing services, including an 80-page catalog, envelopes, business cards, and any labeling requirements they need.
J. D. Carton & Son has been using the services of Corporate Graphic Solutions for over 10 years. They help us with the design of our direct mail campaigns and well as the implementation. The mailers go out on time and look great. The design changes and ideas they helped us with greatly improved our response rate. We would recommend CGS to anyone for their printing and graphic design services. Thank you for the years of great service!"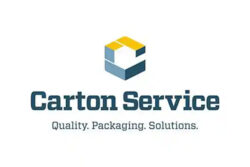 John Carton
J. D. Carton & Son, Carton Content Service
Read More Testimonials
Related Services
Packaging

Corporate Graphic Solutions develops outstanding printed packaging solutions that are powered by superior design and state-of-the-art technology.

LEARN MORE

Fulfillment Services

Corporate Graphic Solutions will streamline your graphic solutions project from print through delivery.

LEARN MORE

Digital Printing

Take advantage of technology to lower your short-run printing costs without sacrificing quality.

LEARN MORE