Custom Labels for Food & Beverage Manufacturers
High impact, high quality food labels – delivered on demand.
From creating eye-catching graphics to delivering on schedule and on budget, food and beverage manufacturers count on Corporate Graphic Solutions for our consistent quality, competitive pricing, and logistics expertise.
In the highly-competitive food business, labels do double duty. They must stand out on store shelves as well as highlight the product's top selling qualities and include industry-required details. Our expert team designs and prints labels for an array of food and beverage companies that meet both their branding and marketing objectives and regulatory specifications.
With our established network of local resources, we can handle everything from small runs to printing hundreds of thousands labels at once – at substantially lower costs than our competitors. And if you need your labels in a hurry, we deliver.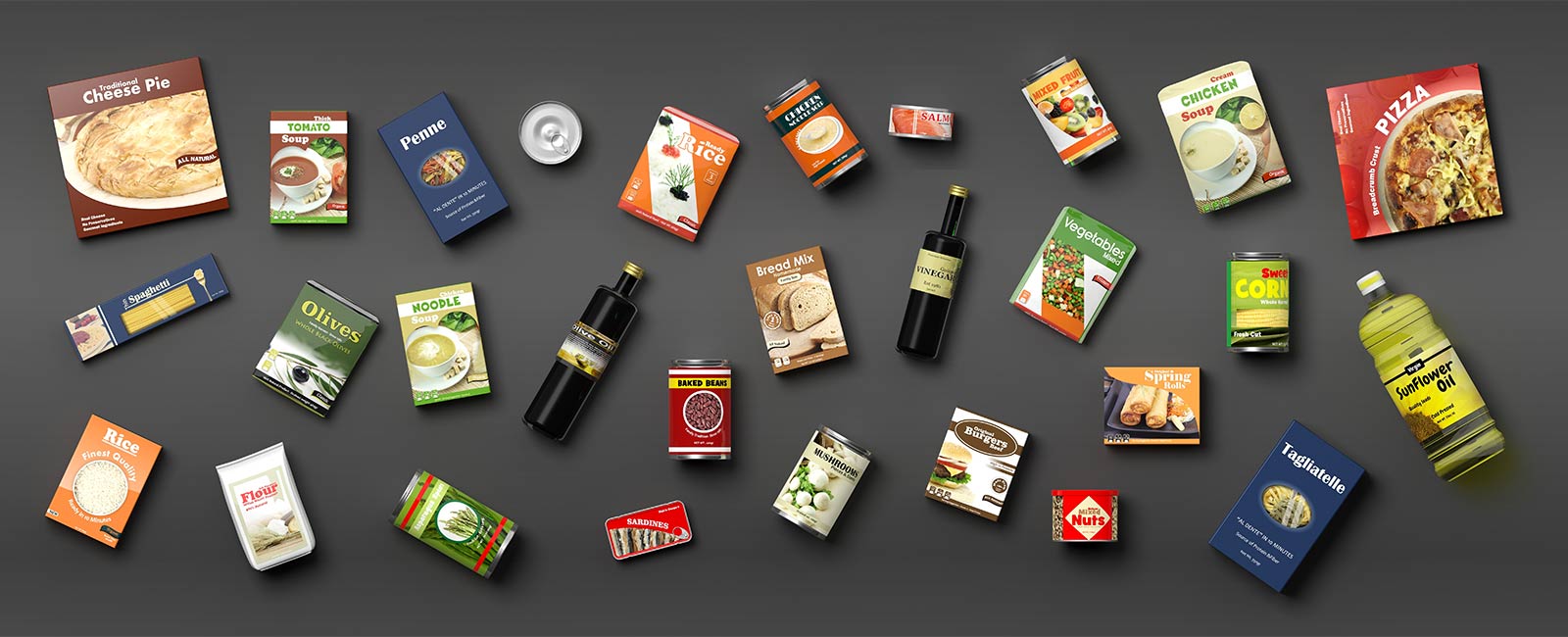 Labels that help products fly off the shelves.
Every time you create a new label, you have an opportunity to increase customer awareness and promote your brand. Whatever type of product packaging you are using – from bottles and jars to cartons and cans – we'll ensure that your labels speak to your audience and provide a consistent look and feel to your product lines.
With decades of experience in the production of custom food labels, Corporate Graphic Solutions understands the materials that are available and how they perform across a broad spectrum of applications. We will guide you in selecting the materials, finishes, and adhesives that will deliver the best possible performance at the best possible price.

Custom Label Printing Services
Designing the Perfect Custom Label
Consistent Branding & Messaging
We collaborate with your team to customize each label so it's consistent with your branding, product selling points, and the sales environment. You can choose from a limitless variety of colors, graphics, shapes, sizes, materials, and finishes.
Quality & Durability
Our food labels are designed to match industry standards and withstand a wide range of environments. We use materials, adhesives, and printing methods to ensure they are fade-proof, bleed-proof, and smudge-proof.
Cost-Effective Solutions
From small lots to large runs, we help customers keep pace with demand and get orders out the door – while keeping costs in line.
Struggling with a printing or packaging challenge? We're at your service.
Schedule a Call Today!