With decades of experience producing custom labels, Corporate Graphic Solutions is your trusted partner for elevating your food labeling game.
Food labeling plays a crucial role in capturing consumer attention, conveying vital information, and ensuring compliance with industry regulations. At Corporate Graphic Solutions, we understand the unique challenges faced by food manufacturers and suppliers. Our team of experts has extensive experience in food labeling, adhering to stringent industry standards and regulations. From FDA guidelines to allergen labeling requirements and nutrition guidelines, we've got you covered.
When it comes to food labeling, durability and safety are of utmost importance. Our labels are designed and manufactured to meet industry standards, ensuring they can withstand various environmental conditions and handling during the product's lifespan. We offer labels with food-grade adhesives, guaranteeing secure adherence to your packaging without compromising the integrity or safety of your food products.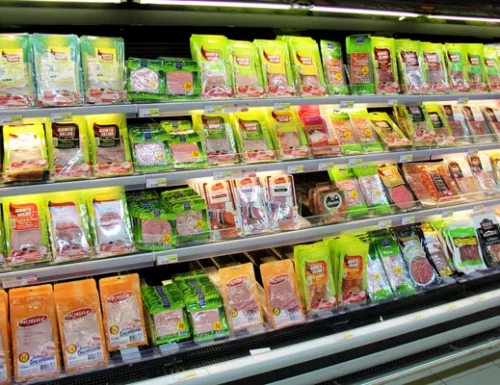 Customization is key in the food industry, where products come in diverse shapes, sizes, and packaging materials. At Corporate Graphic Solutions, we provide fully customizable solutions for your food labels. Whether it's jars, bottles, boxes, or flexible packaging, our expertise will recommend the most suitable materials and finishes for your specific application. Our labels not only enhance the visual appeal of your products but also provide essential information to help consumers make informed decisions.
We believe that exceptional food labeling solutions should be accessible to businesses of all sizes. That's why we offer the best possible performance at the best possible price, ensuring you can enhance your branding efforts while staying within budget. Our dedication to affordability goes hand in hand with our commitment to exceptional quality, ensuring your labels meet the highest standards without compromising on cost-effectiveness. Time is of the essence in the food industry, and we understand the urgency of production and distribution timelines. With our efficient processes and streamlined logistics, Corporate Graphic Solutions ensures prompt delivery, even under tight deadlines. You can rely on us to deliver your food labels on time, every time.
Choosing Corporate Graphic Solutions means choosing a business partner dedicated to your success in the food industry. We pride ourselves on exceptional service and building long-term partnerships with our clients. Our team is committed to understanding your specific needs and developing tailored labeling solutions that align with your brand image and objectives. From concept to delivery, we're with you every step of the way, ensuring a seamless and collaborative experience.
Ready to take your food labeling to the next level?
#CorporateGraphicSolutions #FoodLabeling #CustomLabels #Quality #Compliance #Affordability #PromptDelivery #BusinessPartnership